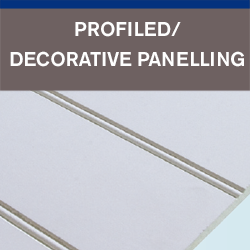 Neatmatch Edges


The square edge is a clean cut edge at 90 degrees to the surface of
the panel.
The split edge is made from splitting the G416 profile at each side of
the panel so when two panels are joined the joint is not visible.

Tongue and Groove is the conventional method to join panels.

The Lap Joint is a more robust system of joining panels avoiding the
problems that can result with Tongue and Groove if either the Tongue
or Groove are damaged.